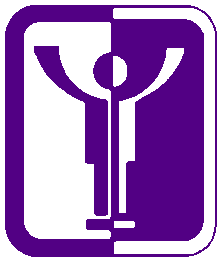 Sanatorium Dharmawangsa
---
A HOMEPAGE OF DHARMAWANGSA MENTAL HOSPITAL
last update : april 19, 2002
---
Established in Jakarta in 1961,
Sanatorium Dharmawangsa is the oldest
private-run mental health clinic
in Jakarta and Indonesia.
Starting with only an in-patient facility for 20 persons,
the clinic has since grown into a fully-equipped 68-bed sanatorium,
which provides a vast range of mental health services,
covering ambulatory psychiatric treatments, in-patient services,
clinical psychological treatments, social services,
as well as various counselling and consultation services.
---
- Psychiatrists -
Prof. DR. Kusumanto Setyonegoro
Prof. Dr. Sasanto Wibisono
Dr. Wartomo Prijosembodo
Dr. L. Suryantha Chandra
Dr. Al Bachri Husin
Dr. Tun Kurniasih Bastaman
Dr. Richard Budiman
Dr. Erwin Widjono
Dr. Arman Adikusumo
Dr. Myrni Wibowo Dunda
Dr. Eliati D. Rosadi
Dr. Agnes Tineke
Dr. Dharmady Agus
Dr. Martina Wiwie Nasrun
Dr. Charles Damping
Dr. Heriani
Dr. Engelberta
Dr. Jusni Solichin
- General Practitioners -
Dr. Ashwin Kandouw
Dr. Waskita Roan
- Psychologists -
Dra. Rani Waworuntu
Dra. Dewi Surianti
Dra. Tita Sobari
- Social Workers -
Dra. Irawati Kanta
Chaidir Azwar, S.Sos
---
- Support Facilities -
Laboratory
Dental Care Unit
Drugstore
Psychological and Social Service Division
Library
Public Mental Health Education
Indonesian Psychiatric Quarterly Publication
Internet-based Information
---
---
For further information please contact
sanatorium@dharmawangsa.org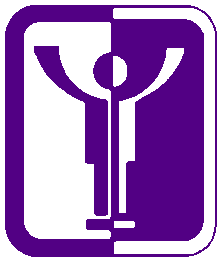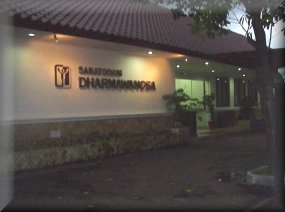 Sanatorium Dharmawangsa
Jl. Darmawangsa Raya No.13
Blok P II - Kebayoran Baru
Jakarta Selatan 12610, Indonesia
Tel. 021-7394484. Fax 021-7394162
---
This page is still under initial construction.
Please check back within a few weeks.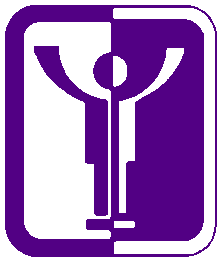 ---

---

LE FastCounter
online since april 21, 1998
---